Meet Liftinstituut at Interlift 2022
The largest international trade fair for lifts Interlift will be held from 26 to 29 April in Messe Augsburg in Germany. Liftinstituut is present at this fair. You can find us in hall 3, booth 3193. Visitors from all over the world will turn to the booth for information about safety, certification and training. On April 27th you can also attend the Liftinstituut presentation on lift safety at the VFA-Forum Interlift. 
NOVELTIES
At the booth Liftinstituut is happy to share the latest developments on international standards, functional safety, certification (e.g. remote and UKCA) and our worldwide training program. You can also hear about our guidance in setting up new inspection regimes in European and countries worldwide. 
Presentation 'Improving safety of older LIFTs'
As always, the trade fair will be accompanied by the VFA-Forum Interlift. Our Product Manager Lifts, Willem Kasteleijn, wil give a presentation on the subject 'Improving lift safety of existing lifts' on April 27th, 11.30 am. Kasteleijn says: "Lift safety has been an important topic for over many years. But are users aware that the safety of older lifts is a complete different story from the safety of modern lifts?"
"Modifying an existing lift with a variable speed drive is widely applied, but a device to prevent uncontrolled upward movements is hardly installed. The risk of a gradual decrease of the machine brake performance is no longer noticed, until a deadly dangerous uncontrolled upward movement of the lift - even with open doors - may occur. You hardly see that happening with original non-variable speed drives." As our lift safety expert Kasteleijn will deal with the question: what can be done do to mitigate this risk? Are there other options then installing an upward safety gear?
MEETING PLACE
The Liftinstituut booth is a meeting place at the end of every exhibition day for everyone who is active in the lift industry in Europe. If you go to Interlift, then meet your colleagues there while enjoying a drink and a snack. We hope to see you at booth 3193 in hall 3.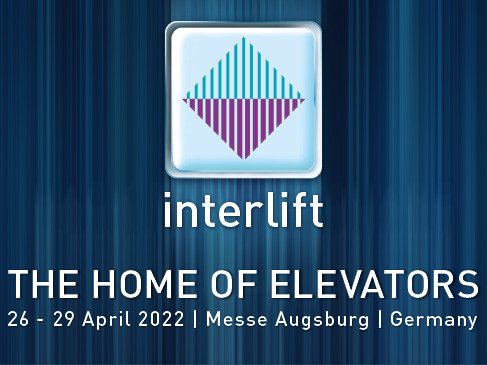 Meet our people
For several years we have noticed that Interlift is an ideal place to meet. Our certification specialists and international account managers are there to welcome you at our booth. In the calendar below you can see when your Liftinstituut contact is in Augsburg.
Albert-Jan van Ommen > 26/04 – 29/04
Dennis Lindeboom > 26/04 – 29/04
Marcelo Zacarelli > 26/04 - 29/04
Dennis Simons > 26/04 – 27/04
Wietze Visser > 26/04 – 27/04
Edwin Bakker > 26/04 – 27/04
Pieter Schaareman > 26/04 – 27/04
Tolga Goktas > 26/04 – 27/04
Wouter Bijlsma > 26/04 - 27/04
Mohamed Issa > 26/04 – 27/04
Elena Mauro > 28/04 – 29/04
André van den Burg > 28/04 – 29/04
Willem Kasteleijn > 27/04 (presentation at VFA-Forum Interlift - see above)
Azaad Santoe > 28/04 – 29/04
Managing directors Marco Waagmeester and John van Vliet will be attending Interlift on April 28th. 
> Get to know our complete team. 
Information and tickets
For more information you can visit www.interlift.de. Do you want to visit Interlift 2022 as a guest of Liftinstituut? We have a limited number of tickets available to our customers. Please contact Dennis Lindeboom if you are interested: This email address is being protected from spambots. You need JavaScript enabled to view it..  
ABOUT INTERLIFT
At Interlift Augsburg, visitors can find out about products and services from various areas of the lift industry. Exhibitors from industry, press or associations offer information and products of accessories such as operating and display elements, hydraulics, monitoring and safety systems, transmissions, cabins, doors and ropes via escalators and treadmills to completely prefabricated components and entire lift systems. 
Some statistics on Interlift 2019:
21,200 visitors from 108 countries
577 exhibitors from 44 countries
46,000 m² exhibition space
87% of the visitors are decision makers in investment decisions