To protect elevator users even more against elevator door strikes, the North American standard for elevators now includes new safety requirements. Besides 2D-protection by a light curtain, the standard demands that approaching passengers are also detected. Sensor specialist CEDES has therefore introduced the new CabSafe system. The system was certified by Liftinstituut.
Manfred Stein, product manager Elevator & Escalator at CEDES, says: "Various North American studies have shown that elevator door strikes continue to be a hazard for elevator users. Consequently, the ANSI A17.1-2019 / CSA B44-19 now includes new protection requirements for increased safety. Besides the common method of a two-dimensional protective field generated by a light curtain, the standard describes new requirements to detect approaching passengers."
Research process
To help customers meet these new requirements, the sensor pioneers from Switzerland started developing a new system right away. "We investigated different technologies and checked which of these are suitable to fulfil the 3D requirements. For example, we researched the idea of installing 3D light curtains between the car doors and the hoistway doors, but then it turned out that their field of view is often obstructed by a leading hoistway door."
"Furthermore, we looked at the possibility of using radar sensors. These can be installed on the transom of the elevator opening, but their sensitivity is difficult to control. The field of sensitivity is easily much too large so that objects in too large distances are recognized. And most importantly, US standards can require a minimum distance between radar sensors and humans which cannot be guaranteed in an elevator."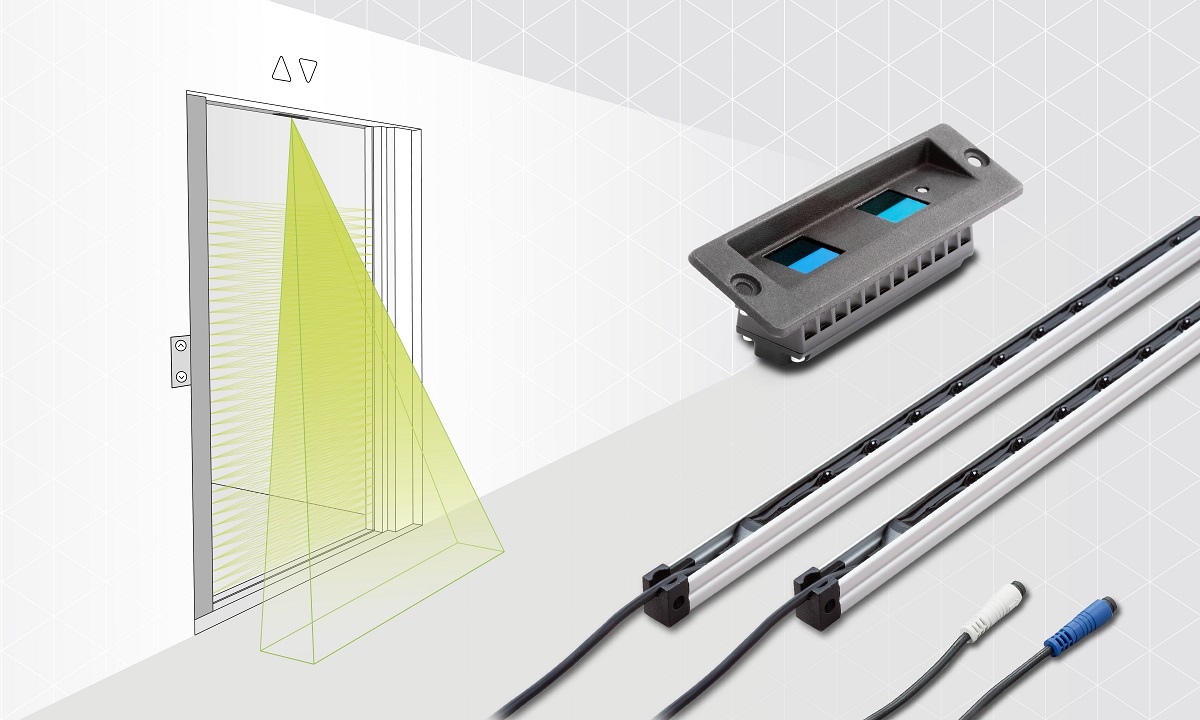 ToF-solution
At the end, a time-of-flight camera system turned out to be the best solution. "The ToF-camera provides a reliable integrated distance measurement to detect approaching passengers and to distinguish them from closing doors. It is also possible to pack this technology in an acceptable form factor which allows that the camera can be flush mounted and still fits in most transoms."
The total CEDES CabSafe system consists of a Controller, a 2D light curtain and a 3D ToF sensor. It supports left-, right-, and centre-opening applications, regardless of door panel thickness or gaps between the doors, or when the landing door leads the cab door during the closing cycle.
Certification
To fulfil the elevator safety code, the CabSafe system was third party tested: "It is good to have a certification partner like Liftinstituut. They are one of the few that can certify our solutions to this American standard. Their experts guided us from the beginning of the development process. For example, we discussed the new code in detail with them. Sometimes we had separate views on subjects, but it helped us a lot to understand the code."
During the first meeting in Switzerland, CEDES and Liftinstituut agreed on the test plan and on the documentation to be provided. Because of COVID-19 the witness testing took place remotely: "The remote certification went very well, but I must say that we were lucky that the Liftinstituut expert saw our test set-up before COVID. So it was clear to him what we were doing."
Rollout in the US
CEDES' customers include the world's major elevator manufacturers. Many elevators in the USA will therefore be equipped with the CabSafe system in the near future. Stein says: "In Europe, a new standard has to be introduced within a certain period. In the USA, states determine their own time frame for introduction. So it may take some time before you can see our system everywhere. In the meantime, we are working on new developments. When third party certification is needed, we will not hesitate to ask Liftinstituut for that."