Blue Guide: EU guidelines implementation of directives based on the New Approach
The EU guidelines for implementation of directives based on the New Approach and the Global Approach (the 'Blue Guide') were updated in 2016. The update covers new developments and aims to ensure the broadest possible understanding about implementation of the New Legislative Framework (NLF) for marketing products. 
Common understanding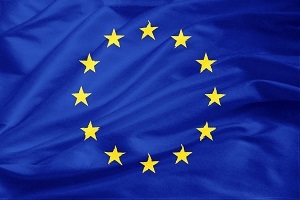 Updating was required to cover new developments and to ensure the broadest possible common understanding on implementation of the New Legislative Framework (NLF) for the marketing of products. This new version of the Guide was therefore built on the past edition, but includes new chapters, for example on the obligations of economic operators or accreditation, or completely revised chapters such as those on standardisation or market surveillance. The Guide has also been given a new title reflecting the fact that the New Legislative Framework is likely to be used, at least in part, by all types of Union harmonisation legislation and not only by the so-called 'New Approach' directives.
Important notices
This Guide is intended to contribute to a better understanding of EU product rules and to their more uniform and coherent application across different sectors and throughout the single market. It is addressed to the Member States and others who need to be informed of the provisions designed to ensure the free circulation of products as well as a high level of protection throughout the Union (e.g. trade and consumer associations, standardisation bodies, manufacturers, importers, distributors, conformity assessment bodies and trade unions). This is intended purely as a guidance document — only the text of the Union harmonisation act itself has legal force.
In addition to the Blue Guide, there are also guides for the Lift Directive and the Machinery Directive. Version three of the Machinery Directive guide was published in mid-2017. A new guide for the Lift Directive was also introduced around the same date.
Want to read more? Download the Blue Guide.